How do you start a small business from home?
50 of the best ideas to run in your own house
In this blog, we take a look at how one can start a small business from their home, and 50 ideas for what their company could look like.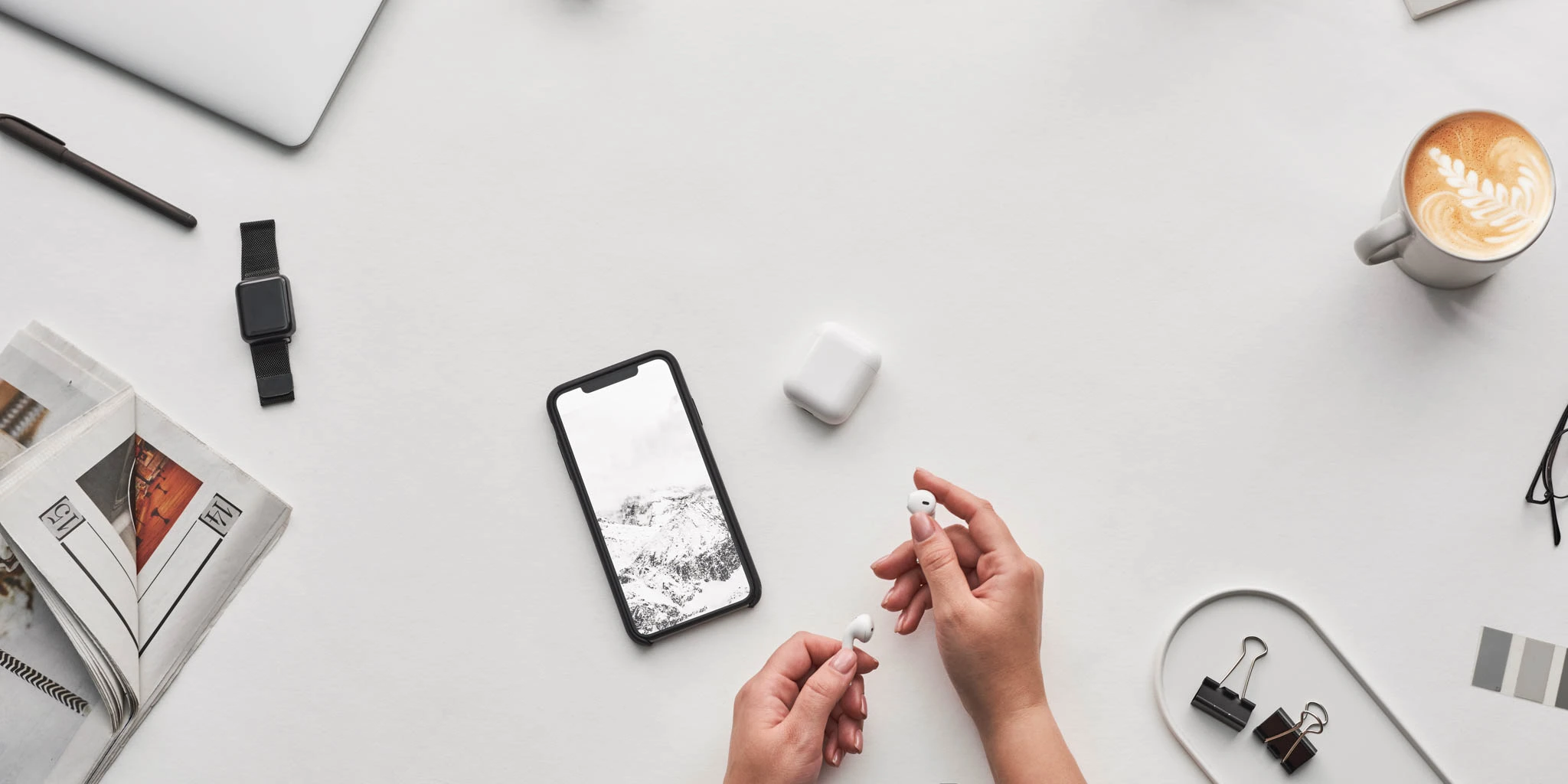 Introduction
We previously discussed analysing startup ideas, but what if you want to operate your small business from home? There's nothing wrong with that; in fact, many companies started at the houses of their founders. There are many different examples of small businesses that can be founded, with plenty of online blog available to help you. Some notable examples of small businesses include doughnut company Donutkillmyvibe, based in Essex and founded by former stay-at-home-mother Rose, crochet business Meganhmakes, based in Leicestershire and founded by crafter Meg Matthews, and dog groomers Paigespooches, based in London and founded by professional dog groomer Paige. Even some of the most well-known businesses have begun in one's home. This includes Amazon, with Jeff Bezos starting the company in his own garage before later expanding due to the website's continued success. Even some of the most well-known businesses have begun in one's home. This includes Amazon, with Jeff Bezos starting the company in his own garage before later expanding due to the website's continued success.
How do you start a small business from home?
If you are thinking of running your own small business from home, you must consider the following:
- Does your business idea require little to no training? - Does it require low setup costs? - Does it require little hands-on inventory or supply management? - Is it based online? - Can it sustainably be managed by a few people?
Businesses with on-site needs and in-person demands may not be suited to run at home. If your idea can be home-based, draw out a business plan and budget, and incorporate any office tools and supplies you may need.
What are the benefits of a small business from home?
Minimal inventory and supplies: you only have so much space at home in which you can work, but it's cost-effective and depending on the type of your business, you will only need a few items of equipment.
Low startup costs: it shouldn't cost too much to launch your own home business.
Computer-based: most home businesses are based entirely from home, with most people already owning a computer or laptop with an internet connection.
Flexible schedule: working from home on your own business allows you to decide the dates and times you will get work done.
Modest collaboration needs: working from home goes more smoothly when you're independent
What are some examples of businesses from home?
Here are 50 of the best examples:
1

Freelance copywriting or content writing

If you are an experienced and talented writer, you could start your own business writing blogs, web content, press releases, emails etc. Many companies are always looking for writers with previous experience to help them with website copy. This is a great business to run as you can easily work from home or even on the go if you travel a lot. If you establish an extensive network, you could make freelance copywriting or content writing a full-time position, even if just from home.
2

Digital marketing

If you have experience and knowledge in SEO, content marketing, advertising, social media management and whatnot, this may be the home business idea you need. However, you will need to be able to react to developments in clients' marketing strategies and help organise and run their social media pages when necessary.
3

Personal trainer

You can offer and run your own in-home training sessions that cater to your client's lifestyles and build nutrition and meal plans. You are not usually required to have any specific training to start this business as long as you have a genuine passion for health and fitness and may have been trained before. However, certification can usually help.
4

CV writing

Starting a CV writing business from home will allow you to proofread and enhance your client's CVs while also working on cover letters for them. People are constantly applying for jobs and looking for ways to improve their CV so it stands out. You don't need much experience to work as a CV writer – just strong organisation and writing and proofreading skills.
5

Newsletter

If you like the idea of establishing a list of subscribers in tune with a particular topic of interest, why not start a newsletter business? You will need to develop an umbrella topic you can write about and then work to establish a voice and mission. This can easily be done from home, with work being carried out online. Investigate email marketing software that will help you manage subscribers and emails, and check for feedback from your audience so you can strive to make your newsletter even better in the future.
6

Translation service

If you're fluent in languages other than English, you may find a niche in the translation industry. Multilingual speakers can offer multiple services, such as document translation and the translation of foreign websites.
7

Graphic Design

Most businesses need eye-catching graphics to promote themselves, but some may not always have the best eye for what looks good. You could easily run your very own graphic design business from home. You can create flyers, digital ads, posters, and even social media posts if necessary. All you need is a desk and a laptop.
8

Website design

Following on from graphic design, you could also start a home business designing website layouts for fellow companies. Platforms such as Upwork, Fiverr and Dribble are great starting points for getting your work out there and encouraging customers to enlist your talents and help with their website design.
9

Podcasts

Podcasts have become increasingly popular and can easily be filmed from home. They can also be about any topic of interest. However, to start a podcast, you will need to have a basic understanding of audio editing and possibly video editing if you want your podcast to have visuals.

If your podcast grows and builds a substantial following, you can sell time to advertisers or establish partnerships with other companies to generate more revenue. You may even have the opportunity to speak at public events and on panels.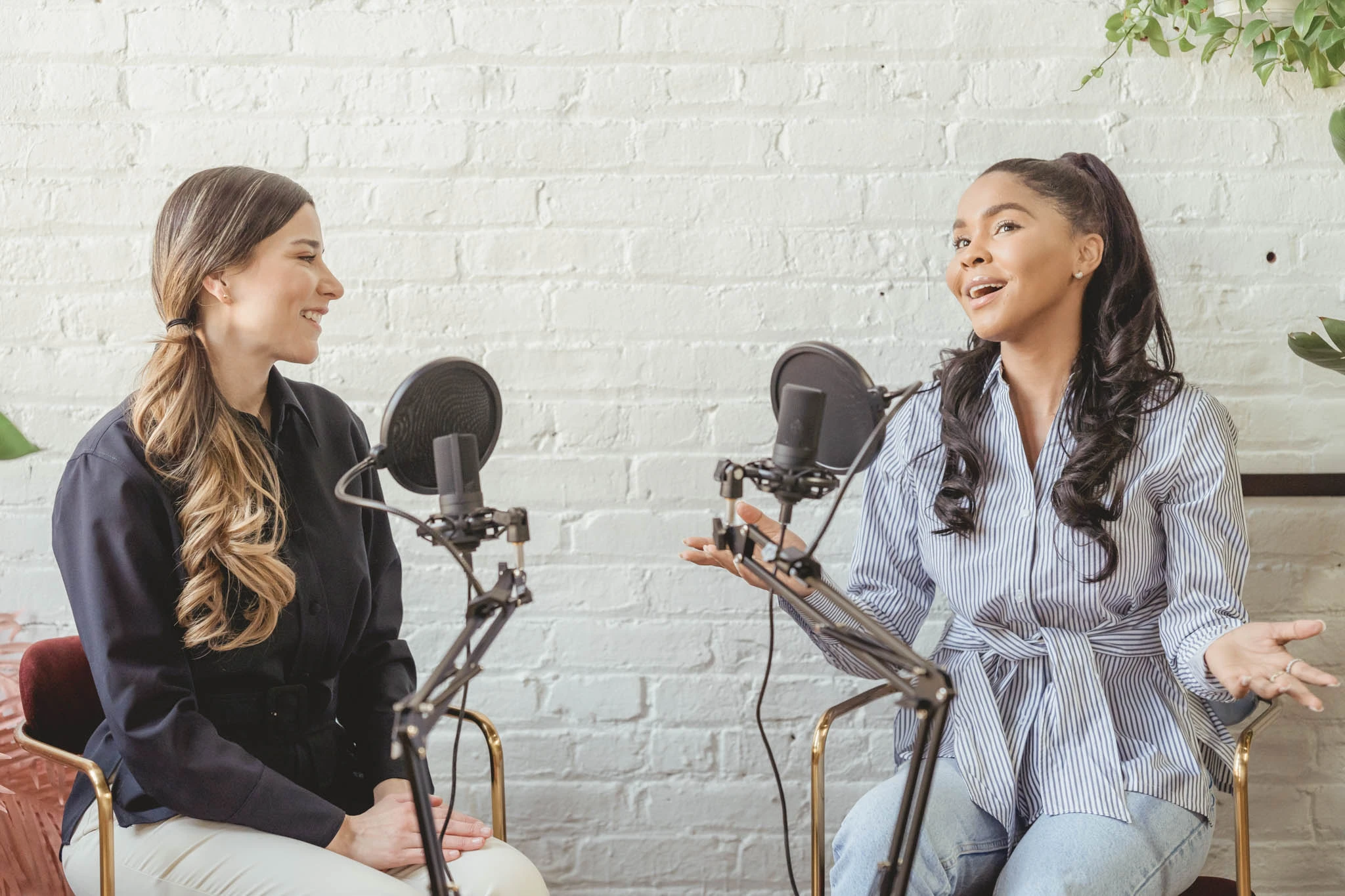 10

Consulting

A consulting business may just be for you if you are knowledgeable in a particular field and want to advise people. You can start your own consulting business from home, and potentially hire other consultants over time if the company continues to grow.
11

Online bookkeeping

If you already have experience as an accountant or bookkeeper, you could set up your own business to help fellow companies manage and keep track of their finances.
12

Online teaching

Online education has increased massively in recent years due in part to the COVID-19 pandemic. More people have begun learning and being educated on subjects while at home. This makes an online teaching business viable. You can choose any subject you know about and teach a course online from your own home. However, if you don't have advanced knowledge in most subjects, you could teach English as a foreign language.
13

Pet-sitting

Many families own a pet, but they may sometimes have to go away from home for an extended period. That's where pet sitters come into hand. You can start to look after your client's pets while away from home and make a successful business out of it. You will need to feed pets, give them water, and if looking after dogs, take them for a walk. It's also important to keep in touch with your clients and let them know how their pet is doing.
14

Childcare

This is similar to pet-sitting, but rather than looking after pets, you will be looking after children instead. Many parents still have to go to work and would be happy to hire a childminder so their kids are not left home alone. Childcare can become a successful business if you have experience in childminding. You will have to ensure that children are fed, nurtured, and receive attention from you. To be a childminder, you will need a Disclosure and Barring Service (DBS) check and certificates in food hygiene and first aid.
15

Online dating consultant

It is easy to start a business as an online dating consultant. People may struggle to date and find the perfect match, and often turn to the internet to connect with others. A dating consultant can help clients by creating a dating profile and sourcing matches outside the usual online channels. You will need to establish a website with background information about yourself, what you do, and the services you offer customers.
16

Life/career coach

Suppose you have experience navigating careers and personal transitions. In that case, you could start a business as a life/career coach, offering clients training and advice to help them with their careers or any life issues they may face. This in turn could help many people, who often struggle to find the right person to enlist as a mentor.
17

Crafter

You could make serious money by establishing a craft business from home. If you love crafting items such as jewellery, brooches or embroidery, you could sell them to others. Create a website and social media pages to establish your crafting business and advertise the products you hope to sell. If you become successful enough, your business could be taken on the road and make appearances at craft fairs.
18

Event/party planner

This is perfect for anyone who loves to oversee significant events - and you don't even need to leave your home for a business like this. You could specialise in specific big events, such as weddings or company meetings, or set yourself up as an event planner of all trades. You could be more involved specifically in party planning too.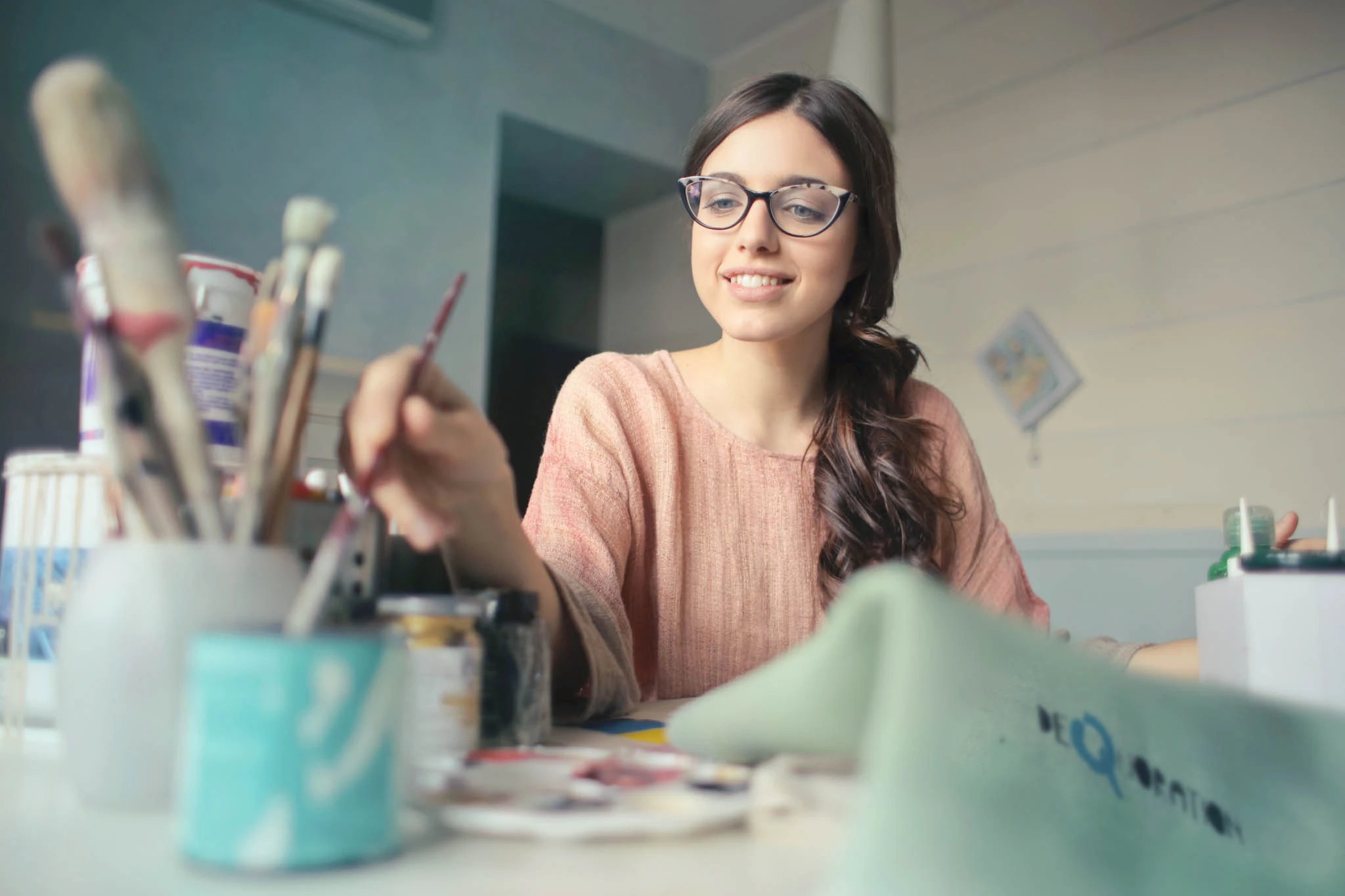 19

Personal assistant

If you don't want to be tied down to one office or person, you could become a virtual personal assistant and oversee and help clients from home. This also allows you to have a more flexible working environment when it comes to running your business.
20

Coding

This requires no in-person interaction with your clients at all, as you get to work on helping to code a website or software for them, using frontend, backend and more. Make sure you develop a connection with your client so you can understand what they desire and what they also want out of you and your business.
21

Blogger

This one is straightforward, simple, and something that you may already do. A blog is a great way to discuss topics you're interested in or tell your followers about your day-to-day life, and it can easily be done from home. As your blog grows and becomes popular, you can build an online community whose engagement can be monetised. You can also make additional money through co-marketing and sponsored content.
22

Vlogger

Similar to blogging, but through video instead. Many vloggers have found considerable success on the video-sharing website YouTube, making a high amount of money in advertising revenue and achieving high amounts of views and subscribers - and they often don't leave their home at all when filming vlogs. Therefore, a vlogging business can be easily started in one's house. As long as you are not camera shy and have an idea of the content you want to focus on for your videos, vlogging could not be simpler.

As well as having a YouTube account, you will need to understand how the website works and have knowledge of video editing software. And while some YouTube stars have become overnight celebrities, for many vloggers, it takes years of hard work to create videos that will start to lead to a fanbase and advertising revenue.
23

Home baked good seller

Everyone loves baked goods, whether it's a slice of cake, a warm chocolate chip cookie, or a brownie. If you are passionate about baking and want to share your bakes with others, consider starting a home bakes business. Your desserts can easily be baked from home, packaged, and then sold at local events or to customers in your neighbourhood.
24

Buy and sell on eBay

eBay is a successful online marketplace that gives customers the option to buy and sell new or second-hand goods you may not need anymore. And selling through eBay can easily be made into a business. If you have any items you feel could make a fortune, don't be afraid to list them. Depending on their value, people can bid high amounts for them, leading to you making a hefty amount of money.
25

Webinars

It could not be more easy to run a business hosting webinars. They are essentially online seminars where experts cover a specific topic over live video sessions. The audience is usually encouraged to interact and ask questions. Webinars have recently experienced a surge in popularity, particularly in the technology, marketing and finance areas. You'll need to find webinar software to build your own webinar business.

You'll also have to choose a particular topic you want to partake in and ensure you have enough reach via paid advertising or existing marketing channels.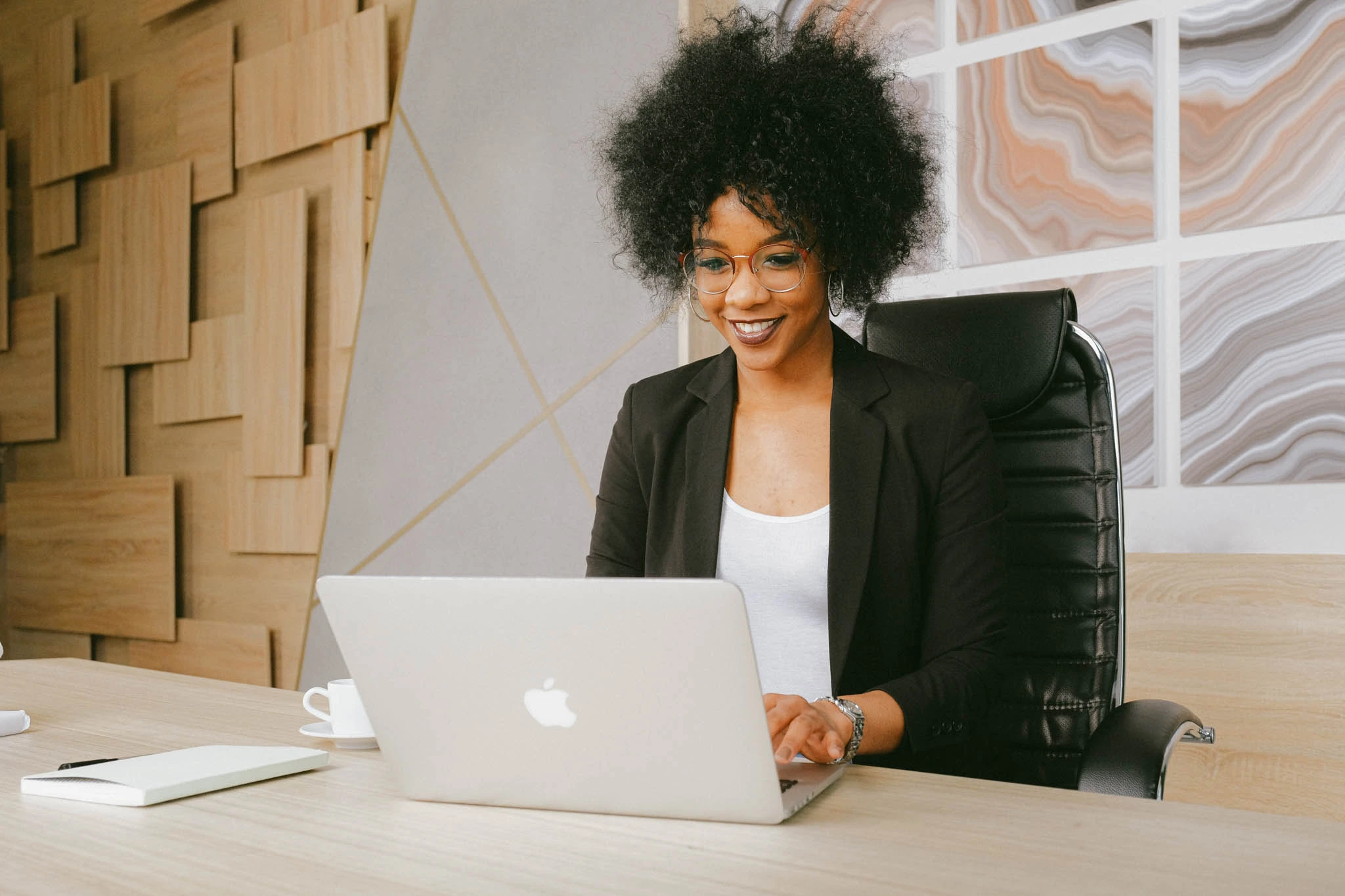 26

Lemonade Company

This isn't just as simple as a homemade lemonade stand that you may have taken part in as a kid. This involves establishing a business manufacturing your own lemonade from home and selling it to supermarkets or even local customers nearby. You will need a production facility, bottling equipment and the relevant licences to carry this out.
27

Laundry service

If you're happy to do the laundry for neighbours, why not start a laundry business from your home? All you need is a laundry machine and an understanding of how it works. You will also need to know about detergents and how to wash clothes without damaging them. Owning a tumble dryer is also a bonus. When running a laundry business, it would help if you aimed to target flats in the area, as flat blocks usually do not have washing machines themselves.
28

Hairdressing

Suppose you have experience in cutting/styling different types of hair as well as the appropriate terms to use in the industry. In that case, consider making money by starting your own hairdressing business from home.

You will need to find some appropriate space in your house for clients to have their hair done, as well as storage facilities for equipment such as scissors, combs, shampoo, conditioner etc.
29

Artist

Are you a talented artist who loves to draw and paint? You could make money by selling your artwork from home, and you do not need to be educated in art to get started. You need to find a quiet space to do your work and various supplies depending on the type of art you produce (canvases, oil paintings, watercolours, pencils etc.)

You can sell/market your work online via a website and social media pages set up for your business. Social media pages dedicated to your company will help spread the word and attract more customers. You can also build relationships with local art galleries to have your work sold.
30

Voiceover

If you feel you have a distinct voice that could lend itself well to advertising, consider a voiceover business. First, you'll need to understand the purposes of conveying meaning through language, intonation and pitch. There are plenty of voiceover courses available online for you to participate in, which will help you broaden your knowledge on the subject. In addition, you will need to get your hands on decent microphone equipment that can be used from home, and be knowledgeable about audio editing software, such as Adobe's Audition and Audacity.

To raise awareness of your voiceover skills, build a portfolio and list yourself on freelance websites such as Fiverr. This will help you to target larger clients.
31

Online surveys

It might seem like an option many of us wouldn't consider, but it's possible it can become a feasible business. You just need to sign up on a survey website and wait for an email invitation to take part. Surveys usually range between a wide variety of topics and queries, with the option to share your opinion on something that matters to you.
32

Exam coach

You could set up a business from home as an exam coach, to teach students how to manage their study time and remember important key points. The exam period can be a stressful time for school and university students, and exam coaches will often help them to relieve stress through breathing techniques, while also helping them achieve their goals.
33

Pet grooming

Many pet groomers have established a business in their own home, and if you adore animals and have experience in grooming, you can too. Pet owners want to ensure that their furry friends are kept in tip-top condition, and it's the groomer's job to cut, style and wash the fur of pets. Remember to get the necessary qualifications if you want to become a groomer.
34

Writing a book

Thanks to eBooks, hundreds of budding and talented authors worldwide can publish their work online from home, for people all around the world to read. So, now is your chance if you are a skilled writer and believe you have a great story that needs to be heard.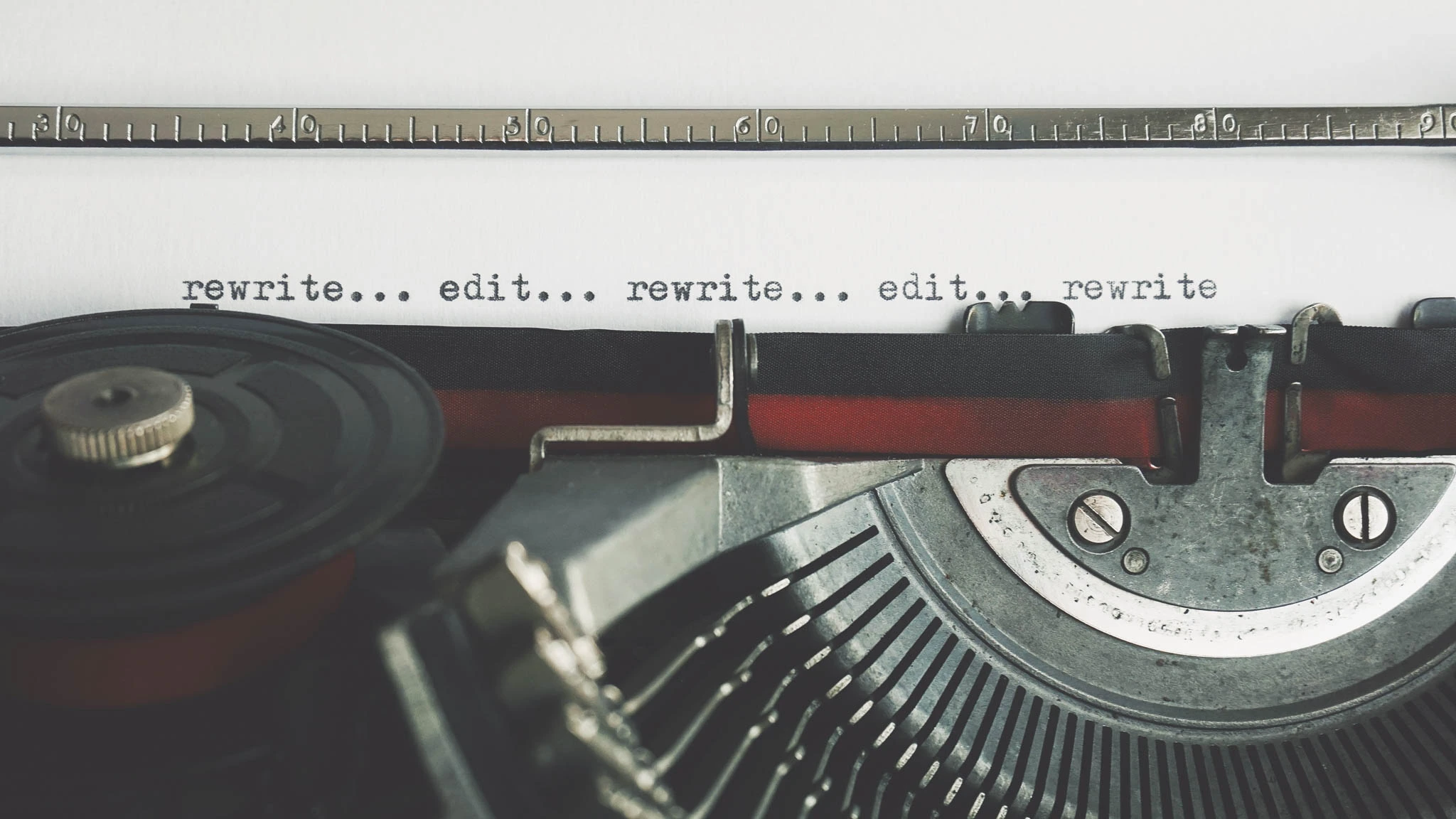 35

Home-grown fruits, vegetables, and flowers

Many people are now looking to buy fruits and vegetables from more local-based businesses as opposed to big-brand supermarkets. If you have a green thumb and love plants, you could show off your produce and make money by offering a delivery service. And if your business really takes off, you could even sell your goods at food markets.
36

Stock photography

We've all probably wondered about the origins behind the photos that can be found on royalty-free image-hosting websites. You can easily contribute pictures that you have taken to online stock websites in return for money and make it into a business.
37

Late-night alcohol delivery

Many have been in a party or a social situation where the alcohol was running low, and most of the shops nearby were already shut. If you don't mind staying up late, use a vehicle and don't mind travelling to nearby homes to deliver them extra booze, this could be a perfect business opportunity. As long as you meet the legal standards and have suitable transport, you'll be able to please many adults who are partying hard.
38

Personal shopping

While most of us love to shop, some people need help finding suitable clothing that fits their tastes and style. Why not become a personal shopper, which can be easily done from home. A personal shopper is comfortable telling others what will look good on them and how changing their style could make them feel more confident in their skin. As well as picking out clothes for clients, there will also be interviews and personality assessments to understand what exactly they are looking for.
39

Flower arranging

A flower business can be done using the flowers from one's garden, and they may have even been grown yourself.. Unlike florists, flower arranging requires little to no training, just someone who has a passion for flowers. You can create your own designs to used for display at events such as weddings and funerals or sold via a delivery service to potential customers. All you need is a workspace set up in your home to work on your floral arrangements.
40

Live streaming

Somewhat similar to vlogging, but the only difference is you're filming yourself in real-time, with people watching live. Livestreaming businesses have boomed in recent years, with online streaming platforms such as Twitch experiencing a surge in popularity in the last decade. In particular, Twitch is home to streamers who specialise in broadcasting video gaming content. If you love playing video games and want to share that experience with others, why not consider live streaming your gameplay? But you can also stream other topics of interest as long as you can engage an audience who will want to keep watching. The best part of all is that this can all be done from home.

Money can be made through advertising revenue and sponsorships, with companies paying you to play their games and stream it to your audience.
41

NFTs

If you or someone you know has artistic skills and wants to make money, you can create and sell your work through NFTs.Non-fungible tokens (NFTs) also happens to be one of the latest business trend making waves online. You can sell NFTs on online marketplaces such as OpenSea, SuperRare and Foundation.

If you want to get involved with NFTs, have a clear understanding of the minting process first, as well as cryptocurrency and blockchain technology.
42

Print-on-demand business

This is an easy alternative for a business if you like to create designs but don't want to make your own products. It involves selling products such as t-shirts, hoodies, trainers, jewellery, mugs, posters, phone cases and headphones with graphics and designs you have come up with. These can be sold online and promoted through social media, and many print-on-demand apps can help you.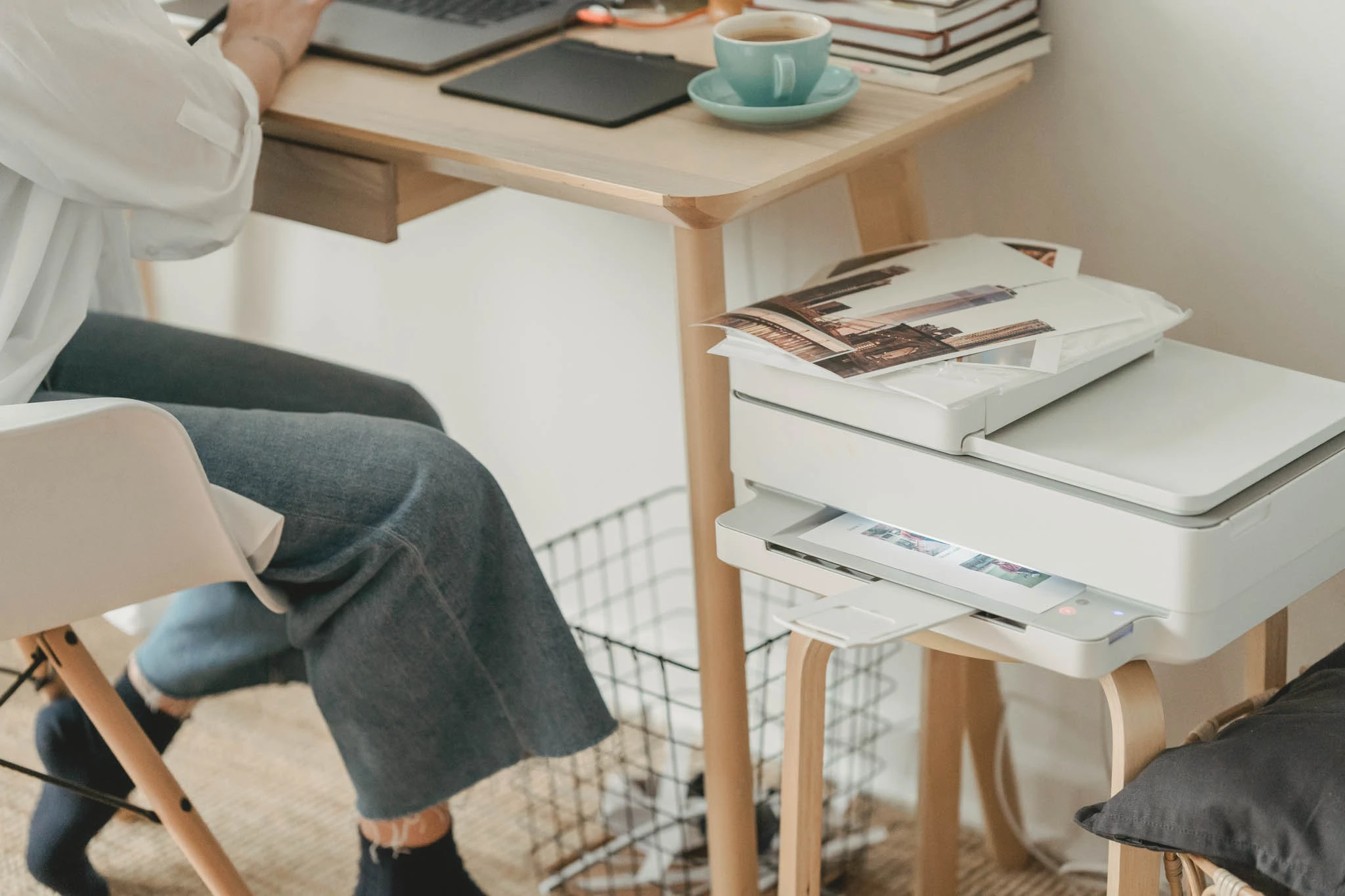 43

Subscription boxes

This is a business that can be easily managed at home, and it's a great way to grow a sustainable income due to the recurring revenue generated by ongoing purchases. Rather than selling just one product at once, you can sell multiple through a box via a subscription service.

You can sell anything through a subscription box, such as food, clothes, makeup, books, homeware and kitchen gadgets, information products etc.
44

Start a dropshipping business

Dropshipping is a suitable option for home business if you want to collaborate with others. You'll need to find a wholesale distributor to package and ship purchased products to the customers upon sales confirmation. You are merely acting as the marketer and service representative, with the products coming directly from the distributor.

As well as finding a suitable dropshipper that offers the products you wish to sell, you will need a website where you can list your products and their prices.
45

Make apps

Technology and app development skills could be put to good use by setting up a business to make apps for smartphones and tablets. In addition, many other companies and individuals often want an app for their own company, so it's easier for them to buy a readymade application close to what they are looking for.

App developers can use software to create app templates which can then be sold on AppTropia. You must understand robust code, be comfortable with iOS and Android and own development software such as Sublime.
46

User testing

When a business launches a new software or service online, they want to ensure it runs smoothly. Therefore, they spend a lot of money on user testers, who test the software to ensure there are no bugs.

Suppose you have an understanding of computing and coding and want to become a user tester. In that case, you can sign up as one on third-party user testing platforms (such as UserTesting.com) or set up your own website advertising your services.
47

Transcription service

Businesses often use transcription services to convert audio and video to writing. Why don't you set up your own from home? You just need to have good hearing and a decent pair of headphones.

It's straightforward to find transcription jobs online, with many published on Mechanical Turk by Amazon. However, if your business grows, you may want to establish yourself further by launching your own transcription service and website.
48

Freelance PR

Most of the UK's PRs operate as freelancers, either working directly with clients or on behalf of larger agencies. Working as a freelance PR will give you more flexibility and allow you to connect with and establish a connection with many journalists. Fees are often paid on a project or success basis.
49

Accountant

To start an accounting business, you must have basic accounting qualifications and be registered with the Institute of Financial accountants. You will also need a filing system and accounting software on your computer.

Local accountants usually earn between £50,000-150,000 a year and are always eager to help fellow small businesses with their finances. To meet potential clients, you could send letters to local companies and attend networking events.
50

Financial adviser

Somewhat similar to an accountant, but it's a business focused on personal finance. You will be able to assess people's incomes, outgoings and other assets and provide them with options on how they could invest excess capital to make a return. Both company owners and anyone in general working a regular job could benefit from a financial adviser.
Can I start an online business with no money?
The short and good answer is yes! However, if you are currently working, keep your job and launch your small business as a side pursuit for now. If the company takes off and grows, consider making it a full-time venture. You will need to closely analyse your consumer base, market, ongoing trends and potential challenges. Consider reliable professionals, such as an accountant, to help you keep track of your finances.
Hopefully, this information has helped you get to grips with understanding the concept of home-based small businesses, how to start one, and what services you want to offer.