Helping founders become investor-ready and raise capital
Use VCs' insider knowledge to streamline the process, gain confidence and get more investor appointments
Book Your Coaching Call
Limited spots available
BiznesFunding helps you to turn your startup into an attractive financial investment that is appealing to your target investors.
We've done this before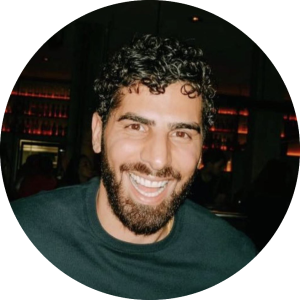 "The Biznes Funding programme was the catalyst I needed. With their guidance, tools and frameworks, I've not only launched my startup but also secured £150k in funding."
Armand Taheri
CEO - OpenCyberAI
Who It's For
Biznes Funding is for you if:
You have a startup and want to fundraise
You have a co-founder
Stuck in the fundraising process
Looking to scale your business
You wish you had more structure and less distraction
What's Included?
With Biznes Funding Programme you get:
Investment Readiness Score
Comprehensive report highlighting strengths and weaknesses
Clear action plan for improvement
Help building pitch deck and financials
Full Due Diligence (DD) checklist to prep for your investment round
Pitch practice sessions
Investor list
How It Works
Schedule a Strategy Call

A 30-minute call where we get to know each other and determine if the Biznes Funding programme aligns with your needs.

During this call, you'll receive a complimentary strategy session on how to approach your funding round and gain insights into what investors are looking for.

Assessment & Scoring

You'll receive a set of questions to answer at your own pace.

Based on your responses, we provide you with detailed feedback for each section.

Action Plan

You'll receive an action plan highlighting areas that may require further improvement to enhance your investor readiness.

You'll then create key performance indicators (KPIs) and set targets for addressing the action plan.

Pitch Practice

Build a compelling narrative that goes beyond product features and market analysis.

Develop your investor deck, together with us from design to content

Due Diligence

Prepare a comprehensive data room that's ready for review by potential investors.

Gain the confidence to discuss your financial numbers effectively.

Fundraise

Identify the right investors for your startup.

Receive pitch training and guidance to anticipate their questions and deliver the answers they need to hear.
Why choose Biznes Funding?
With our programme, you gain a competitive edge by understanding how investors perceive your startup. Armed with this knowledge, you can refine your strategy, address weaknesses, and emphasise your strengths, increasing your chances of securing funding.
We've done this many times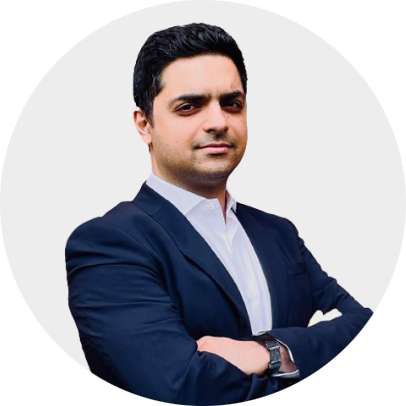 "IRS is not just a scoring system; it's a roadmap to success. Their actionable insights and coaching helped us secure £200k in less than 3 months."
Amir
CEO - Direk
Apply Now
Biznes Funding FAQ
Why should I consider joining the BiznesFunding programme?
At Biznes Funding, we've assisted over 100 startups in securing their investment rounds, from pre-seed to series A. When you join our program, you become part of a supportive community where you'll gain practical insights from our team and actual venture capital investors. We'll help you understand precisely what investors are seeking and empower you to address any weaknesses while highlighting your strengths.
How much does the programme cost?
The Biznes Funding program is priced at £5,000 per company, and it covers all your co-founders as well. There are no hidden retainers or commissions on the funds you raise. We're so confident in the value of our program that we offer a full refund within the first two weeks of starting the program if you're not satisfied—no questions asked!
How long does it take to complete the programme?
Our programme spans 8 weeks, during which you'll undergo a thorough evaluation of your startup. We'll provide you with an action plan to kickstart improvements within your business. Next, we'll explore the best funding options for your unique situation and create your investor package, which includes a pitch deck, financials, and other due diligence requirements. As you become investor-ready, we'll work closely with you to practice your pitch and prepare for investor meetings. Finally, armed with the tools we provide, such as an investor list, CRM, and email templates, you'll be ready to reach out to investors. Throughout the programme, you'll have access to weekly workshops covering all aspects of the fundraising process, from market insights to understanding terms and legal documents.
What is the investment readiness score?
The Investment Readiness Score is a comprehensive evaluation system we use to assess the potential and feasibility of startups seeking funding. It assesses startups in various categories, including People, Market, Validation, Funding Requirements, and Valuation. This scoring method has been developed based on an analysis of more than 1,500 startups that have successfully raised investment.
What should I do if I dont score well?
If your score falls below your expectations, there's no need to worry! It's an opportunity for growth and improvement. We recommend dedicating time to enhance the areas where you scored lower. This could involve refining your strategies, enhancing team cohesion, or gaining a deeper understanding of your market and customers. Our scoring system is designed to guide startups toward strengthening their businesses and increasing their chances of success.